About Us
The eResearch Knowledge Centre is an informed research enabler, providing innovative
knowledge services and access to resources and meeting the needs of the HSRC's research
community and its stakeholders.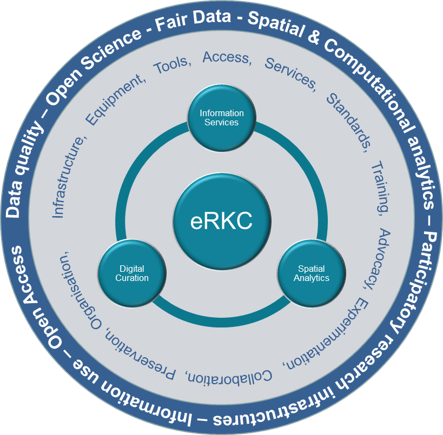 We intend to enhance the HSRC's research capability through innovative
Information Services
Geospatial Analysis
Digital Curation
Director's Office
Ms Laetitia Louw
Director: eRKC
Tel: +27 (0)12 302 2057
Email: llouw@hsrc.ac.za
Laetitia leads the eRKC team in matters of policy, strategy and service delivery.
Ms Anna-Marie Coetser
Administrator / PA
Tel: +27 (0)12 302 2117
Email: acoetser@hsrc.ac.za
Anna-Marie serves as personal assistant to the director and supports the eRKC with all administrative matters.
Ms Charlene Badenhorst
Financial Administrator
Tel: +27 (0)12 316 9733
Email: cbadenhorst@hsrc.ac.za
Charlene attends to all  financial administrative responsibilities and record-keeping on behalf of the eRKC. She also liaises with Metrofile off-site archiving on behalf of the HSRC.